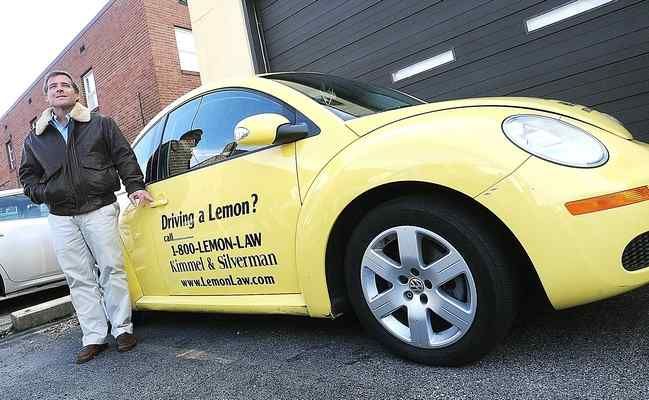 In their 20 years together, Lemon Law experts Bob Silverman and Craig Kimmel have squeezed more lemons than Minute Maid.
Silverman was a defense lawyer going to bat for doctors in medical malpractice cases, while his best friend Kimmel was representing plaintiffs in personal injury situations when the men decided that the folks who were being dealt lemons by the big auto makers needed them more.
That's when the Northeast's first full-service Lemon Law firm Kimmel & Silverman, now located at 30 E. Butler Pike in Ambler, was born.
"I wanted to do something more consumer oriented and wanted to be helping people instead of defending corporations in commercial litigation," said Silverman, who had actually started off doing "general consumer work. I handled a lemon law case against a car manufacturer and they fought back like crazy in federal court. But our victory was sweet and we soon realized that nobody was helping consumers in lemon law cases for free back then. So we started taking more and more cases."